Why is CISA the best School to Learn Spanish in Costa Rica?
---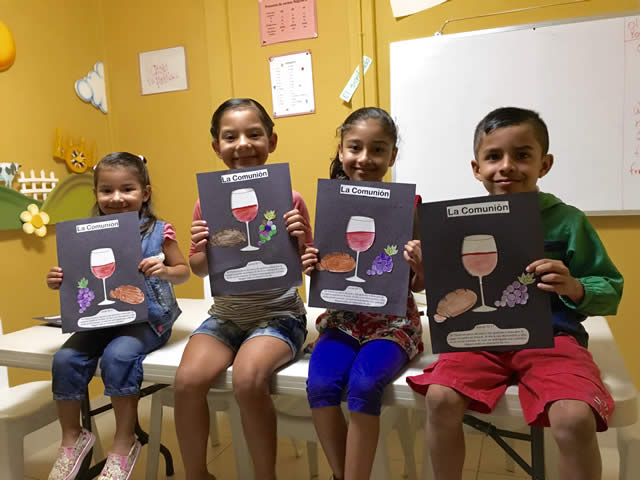 Christian environment, Christian Community
Our purpose as a Christian school is to teach Spanish as a second language in the Latin American culture.
CISA upholds biblical principles and fosters an environment that practices the value of 'love your neighbor as yourself'.
Our roots are evangelical & non-denominational.We welcome everyone no matter their religious or faith background.
Learn Spanish


to serve

According to the Instituto Cervantes there are 560 million Spanish speakers on the planet.

In the United States more than 40 million people are native Spanish speakers.
Learning Experience
---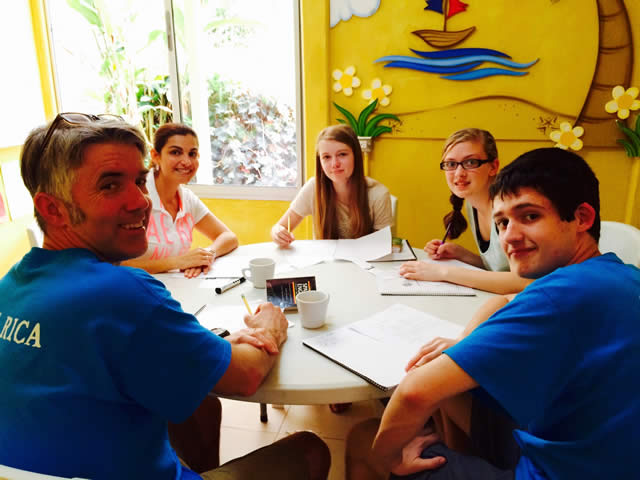 The classroom
Personalized attention
The personalized attention is unique at CISA.
All students are given an Orientation package, as well as a tour of Turrialba (a larger city near Tuis).
A Spanish assessment is also done to determine which class and level is best suited for you.
Our class sizes are small (max 5 students), which allows for more personalized attention.
Program adapted to the student
We specialize in catering our classes to the interests of our students. For example; if you are a Pastor or Missionary and work with Spanish speakers, we would help you learn words appropriate for that context.
Also available is our NEW Medical Curriculum for medical students and professionals and a special Curriculum for Teachers of Spanish.
Organic methods and programs, technology/internet
We are proud of the fact that our teaching methods go beyond the 'textbook'. We provide each student with his or her material, but use that as a 'springboard' for teaching Spanish.
We also use the Internet, videos, songs, do projects within the community, go on field trip lessons (eg. going to the market to practice vocabulary for shopping and money).
We term our teaching method as 'organic', for its authentic, fresh, and varied way of learning.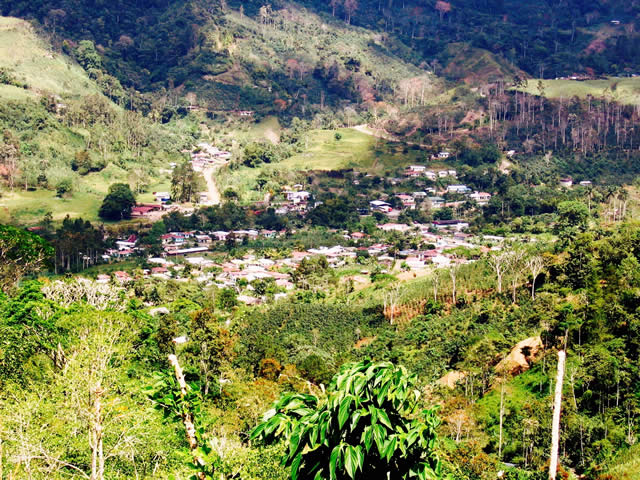 The Community
Interaction
The interaction with the language through the community and homestay develops the learning of the language.
Of most importance is the extensive immersion that a student experiences by both living and learning in a Spanish speaking community. It is the most ideal way a person can develop and progress in their ability to learn a second language.
No matter the age or level of Spanish, the time outside the classroom helps one practice speaking in real life situations.
Rural and safe community
Rural and safe community in Costa Rica with all the services in a modern campus.
CISA Turrialba is located in one of the safest communities in Costa Rica. It is a family oriented community, with many children and teens.
The 'simpler'/rural way of life, is very attractive for students and families who want a break from their busy lives back home.
Participation in Service/Volunteer
Participation in Service/Volunteer projects through the Voz Que Clama Mission
Students have the option of participating in projects that are run through the Voz Que Clama Mission during their spare time.
Projects can include: working with the indigenous in the Chirripo Mountain Indigenous Reservation; volunteer work at the local Tuis Public school, doing sport camps, VBS, ESL, computer literacy, hammer & nail work, Sunday School, Bible studies, the arts, home visits, Women's ministry, Seniors group, etc.
Students can discuss with the Program Coordinator and Director, which areas interest them most and upon arrival a meeting can be made to talk about how to get the process started.
Staff & VQC Mission
---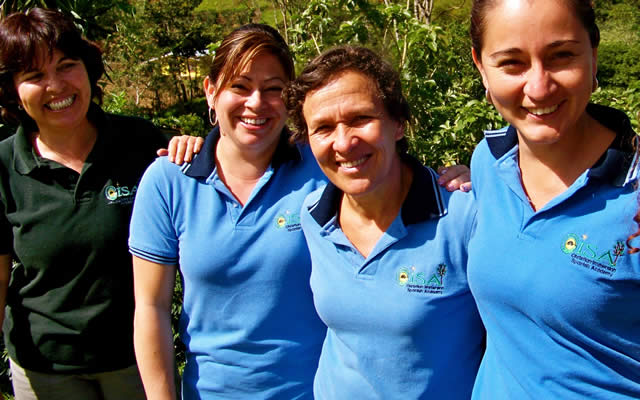 Staff Profiles
Hector Soto, Founder & Director of CISA & VQC Mission
Hector Soto, from Escazu, Costa Rica, established CISA in 2006. He also founded the Voz Que Clama Mission in 2002, along with Costa Rican, Daniel Montoya. Together they wrote and designed the CISA Spanish curriculum. Hector graduated from the University of Costa Rica specializing in English/Spanish translation.
April Binnie, Program Coordinator, Costa Rica
April Binnie, from Toronto, Canada, is a graduate from the University of Toronto and has made Costa Rica her home since 2006. She has worked as the Program Coordinator since CISA was established. She is married to Costa Rican, Tony Sanchez and they have two children, Valentina & Noah.
Patricia Granados, Staff Coordinator, Costa Rica
Patricia is a graduate from the Instituto Technologico de Costa Rica where she studied 'Tecnico de Enseñanza del Español como Lenguaje Extranjera' (Teaching Spanish as a second language). She coordinates the teacher's schedules, updates the CISA curriculum and overseas the progress of the students. She lives in Turrialba with her husband and has 4 adult children.
Beverly Liberman, US Representative, United Sates
Beverly Liberman, our US Representative, has been involved with CISA and Mission Voz Que Clama since their inception. She serves as President of the US Board of Directors for Mission Voz Que Clama. She has also served on the Board of New College Berkeley. She is a graduate of the University of Southern California and attended the Baptist Seminary of the West in Berekeley California.
Seidy Vargas, CISA cook; Cooking class teacher, Costa Rica.
Seidy Vargas has years of experience working in hotels and restaurants. She works as the head cook and overseas the building maintenance. She also teaches the CISA Cooking class, where students learn how to make Costa Rican dishes. She lives in Tuis and has 3 young adult children.
Tony Sanchez, Natural Fitness Adventure Class Personal Trainer
Tony Sanchez, from Turrialba, Costa Rica is a Certified Personal Trainer from the University of Costa Rica. He is also a 3 time National Body Building Champion. He teaches the CISA Natural Adventure Fitness class, which includes a combination of outdoor activities (hiking, weights, Rustic Fitness (similar to Crossfit), soccer, etc.). He is married to April Binnie and they have 2 children, Valentina & Noah.
Ronny Rivera Calderon – CISA Chofer
Ronny is an experienced and professional chofer for CISA's transportation needs. He drives a 16 passenger van, which makes it very spacious and comfortable for our students. He does airport transfer service, as well as drives students to their desired tours. He is married and has 2 children.
CISA Teachers
Our CISA teachers have been trained in teaching Spanish as a second language and have experience teaching in different educational sectors from primary to high school levels. They are Costa Ricans who live in Tuis or in Turrialba area. The teachers are Christians and uphold Christian values. CISA has teachers that work with children, teens and adults.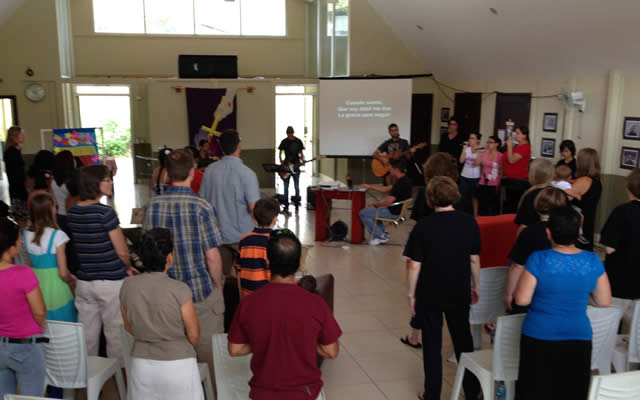 Voz Que Clama Mission
The VQC mission is a bridge to serve the Costa Rican community and allows students to serve others and grow spiritually.
The Voz Que Clama Mission, founded in 2003 by two Costa Rican's, has now grown into a unique center and community located in Tuis de Turrialba.
The Mission family consists of young children, teens and adults that live within the surrounding area and who participate in the VQC Mission church services on Sunday's, as well as join in on other activities during the week; women's and men's Bible studies, Seniors group, Sunday School, special events, etc.
The VQC Mission also has a component that helps the Indigenous that live in the Chirripo Mountains. They take groups of volunteers (CISA students and locals) to the mountains by walking 5 hours to bring food, clothing, and materials, do health clinics, and construction.
It is an unforgettable experience being able to go and help the indigenous who are marginalized, with little resources, no electricity, and living in bamboo huts.
CISA students find it a very enriching experience to participate in the activities of the Mission. The connections and friendships that are built are memorable and life changing.
Students experience a taste of how Costa Rican's live, work and relax. It is a perspective that one does not get to see in a tourist resort. Students' interactions with the community help Tuis and the Mission to grow.
Please visit the Mission website: www.vqcmission.com
Client Satisfaction
---
Our clients are important! You can be assured we will respond to your inquiry within 24 hours.
We always strive to do our best to meet your expectations.
We specialize in tailoring our programs to meet your needs!
We are here to answer your questions and concerns.
Contact us for more information!